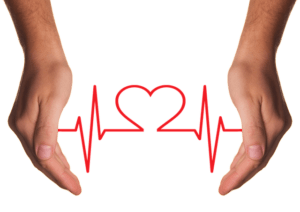 Certain indicators of oral infection may help predict a person's risk of cardiovascular disease, according to research presented at the American Association for Dental, Oral, and Craniofacial Research (AADOCR) meeting in Portland, OR.
A team led by Dylan Baxter of the University of Pittsburgh evaluated links between cardiovascular disease (heart surgery, heart valve, heart murmur, irregular heartbeat, and congenital heart disease) and markers for oral infections in 5,188 patients from the University of Pittsburgh School of Dental Medicine's Dental Registry and DNA Repository project.
The researchers found a significant association between decayed, missing, or filled teeth and surfaces (DMFS) and cardiovascular disease (p = 0.0027) after controlling for the age of study participants. The machine-learning model that Baxter's team developed demonstrated 84.3% accuracy in predicting cardiovascular disease based on an individual's DMFS score.
The study confirmed an association between dental caries and cardiovascular disease. In addition, it highlighted the potential for machine-learning methods to improve cardiovascular disease prediction using indicators of oral infections, the International Association for Dental Research (IADR) said in a statement released on March 20. (IADR is the host of the AADOCR meeting.)
"Future directions include to assess if artificial intelligence methods can help predict improvement in cardiovascular disease markers with dental caries management," the IADR said in its statement.
Baxter shared the research findings, which were part of a presentation titled "Machine Learning Model for Cardiovascular Disease Prediction Using Indicators of Oral Infections," that were delivered on March 15.